The Indeed Employer Dashboard makes it easy to communicate with candidates. Use the dashboard to send emails, schedule interviews and create a record of your communication with applicants. If you have invited colleagues to participate in the hiring process through linked accounts, they will be able to access applicant information and send messages to candidates as well.
From a candidate's record in your dashboard you can:
Send a message that will appear in a candidate's email. These messages can be easily tracked through your dashboard, a convenient alternative to the managing candidates through your email inbox. Learn how to edit message templates here.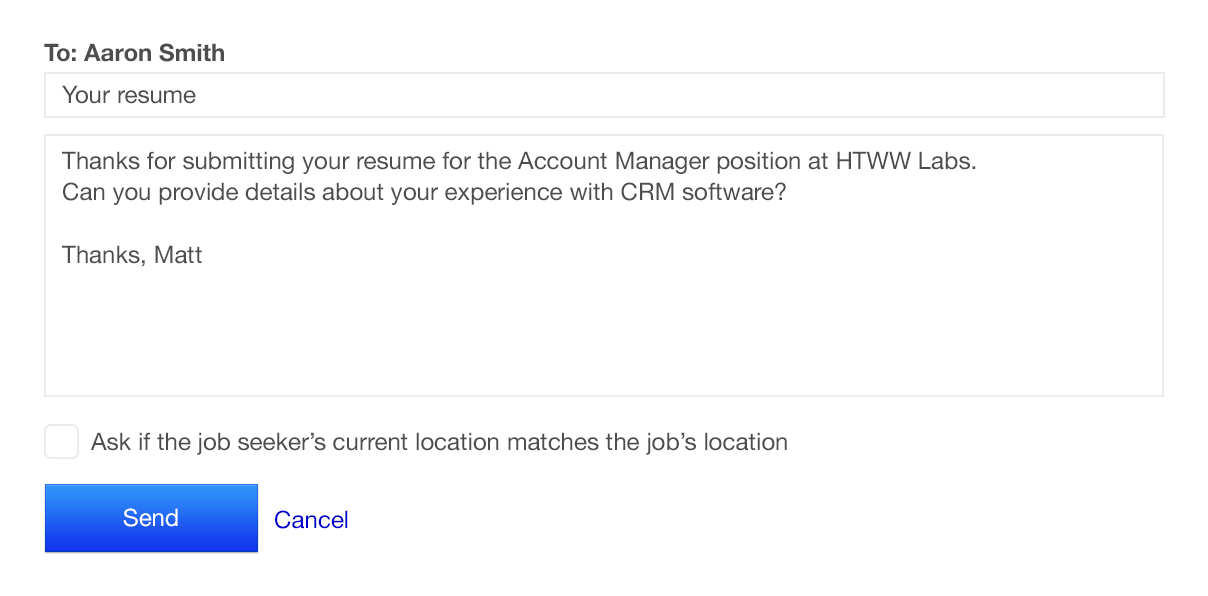 Schedule an interview by sending an invitation that syncs with most calendar applications. If you are considering many candidates or hiring for more than one position, it's easy to view upcoming interviews.
Reject a candidate easily and tactfully with an automatic response. Prompt communication is an important part of treating all applicants with respect. The Employer Dashboard makes it easy to let a candidate know that he or she is no longer being considered.